A quick post – and I realize it has been a while.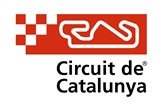 Recently, I had the good fortune to visit one of my favorite places, Barcelona. I was particularly lucky to have been there while Formula One Winter Testing was taking place at Circuit de Catalunya. On Friday 2/21/2013 I had the good fortune to see some incredible talent and technology in action.
Today, I found myself immersed in Pinterest. It happens sometimes. I was on a scavenger hunt for images related to Ray & Charles Eames, Alexander Girard as well as Saul Bass, Massimo Vignelli and Paul Rand. At some point I came across a Saul Bass movie poster I had never seen for the 1966 Frankenheimer film "Grand Prix" – and the need to blog hit me.
I have seen the movie many times – the title sequence (which I now know was done by Bass, along with many of the race sequences) always blew me away – Dwell magazine seems to agree. And holy cow – if you ever want to go deep on Saul Bass title sequences, you need to go here – oddly Grand Prix is absent from this great title sequence site which I learned about while listening to 99% Invisible Episode 28 – you should listen to them all.
But the poster that I knew, by Howard Teperning, was a clownish affair. But, on Pinterest, I introduced to the real deal – the poster that Bass had designed
How anyone in their right mind could put aside this fantastic Saul Bass poster and choose the other is beyond me… well… I see that sort of thing every day, but it really is a bit tragic. So, I started digging around to see if anyone has any mention of it. All I can find is this bit about how rare original silkscreens do exists. If anyone has one, I'll take it.
And so ends this little roundabout post. Let's close with the sights and sounds of F1.